Custom hand-painted ornament with your pet's portrait. The work is created on wood. The painting process is complicated and time-consuming. Hand-painted, not easy to fade, and can be stored for a long time.
It is super unique and makes the perfect gift for the animal lover in your life.
Just choose your favorite photo and I can begin work on a special remembrance of your furry friend.
Size: Diameter 14-18cm Thickness 1-2cm
Please keep in mind that because this is real wood, there may be some natural knots/marks on the piece.
Each piece of wood will slightly vary in wood grain/shape, making each one completely unique.
All wood photos come with a complimentary stand.
All orders are securely packaged.
Custom text:
Write the words you want to say to your pet onto the back of the wood.
There is no character limit, but the longer the text is, the smaller it will be to fit onto the wood.
Thank you for enjoying my paintings.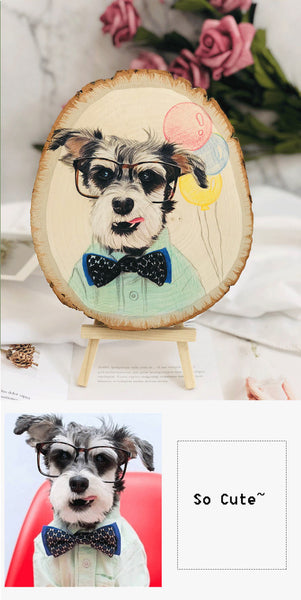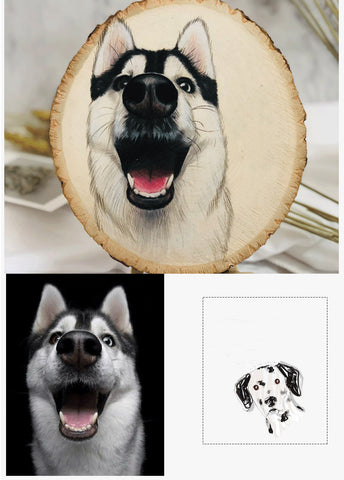 Some of the customer reviews: