lovely and charming toaster shape

Size: :134*54*98mm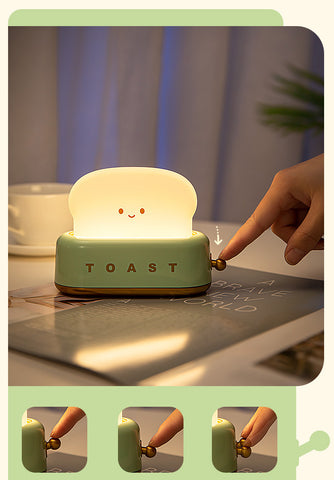 Short press to switch the light on/off
Long press to adjust brightness
Double press to set the 15-minute countdown with the automatic light-off function
A cute night light as well as a  home decoration
Our bedroom night light is designed in a bread toaster shape, it can also be used as home decor to brighten your space.
USB charging time: 2.5h  work for continuous lighting over 6 hours in high brightness or 120 hours in low brightness.
Super cute toast light gives a pleasant touch and a funny look is your best gift idea.
Bring a lot of fun while adding light for you.