💜 NOTE 💜

This is a DIY kit, including all the materials needed to assemble the book nook shown in the picture. Everything requires assembly. This is NOT a finished product.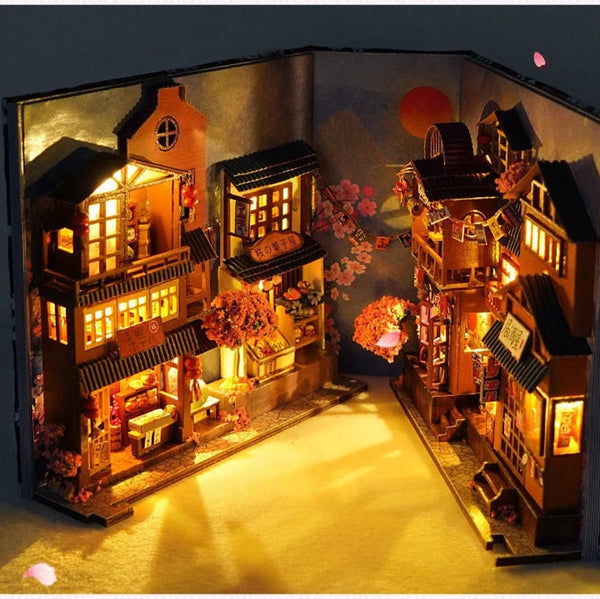 💜 PRODUCT DESCRIPTION 💜

This DIY Book Nook kit box makes a great craft project and gift for collectors!

This miniature box features a very tiny detail of a town design with lights.

The pictures show the finished project. What you will receive is a package of materials you need to assemble into this little bookshelf insert! Just follow the step-by-step illustrated instructions and have fun!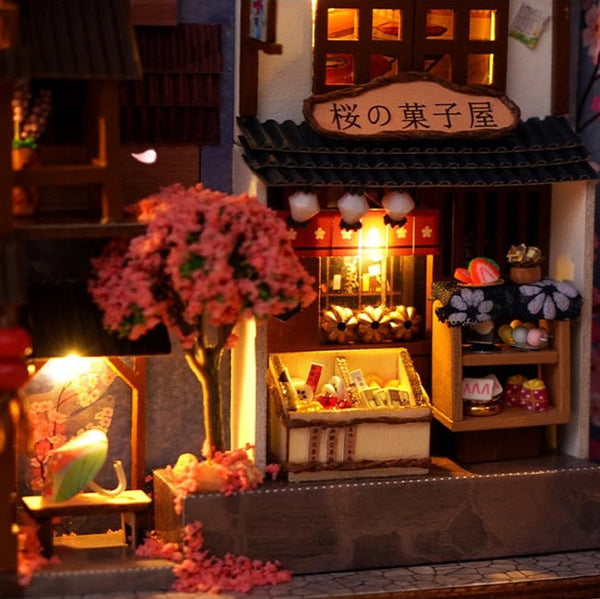 💜 SPECIFICATIONS 💜

— Name: Japan Ancient Town Book Nook
— Assembly Difficulty Level: ★★☆☆☆
— Assembly Time: 6 hours
— Finished Size (cm): 18.5 L x 8.5 W x 17 H
— Weight: Approximate 1.5 kg
— Materials: wood, fabric, paper, resin, plastic. (Glue and Battery are not included due to airmail restrictions)
— LED Lights with battery box and Power Switch.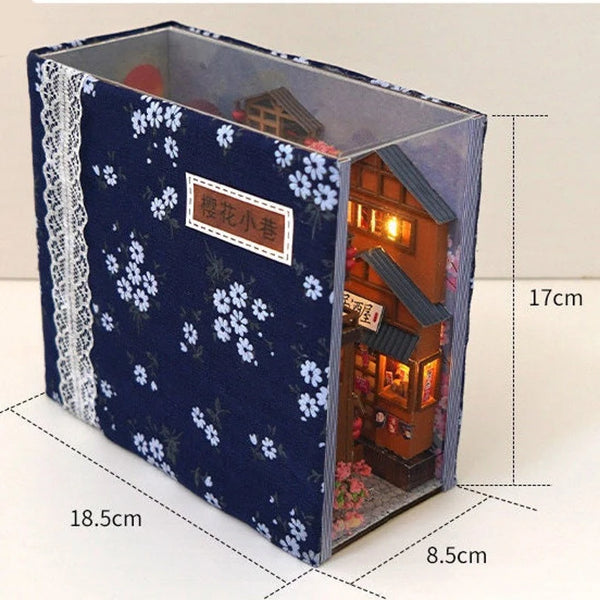 💜 AFTER PURCHASE 💜

Glue and battery are not included due to airmail restrictions, you need to purchase them to complete the project. White glue or other all-purpose adhesive glue may be used.