Exquisite and sexy red lip water cup, the color matching is outstanding, giving people a bright feeling.
With charming red as the main tone, with gold-plated English, romantic and fashionable.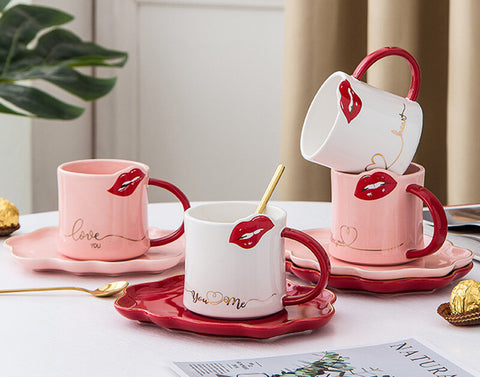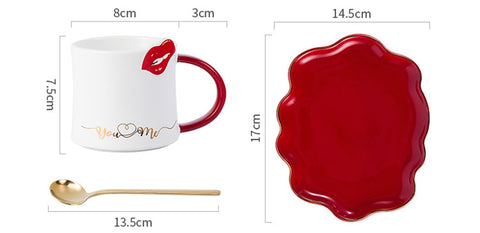 Creative wavy edge design, with golden strokes, smooth lines, unique texture.
Simple but extraordinary, daily foaming milk, drinking coffee are very emphasized.
Healthy underglaze color, prevent fading
Porcelain is delicate, with a smooth glaze, rounded edges, and high durability.
Large and round, anti-scalding cup handle
Wide cup handle design, you can hold it without burning your hands.