It's like a snail crawling leisurely.
Ingeniously store the coasters together.
Turn coasters into ornaments.
Hope this snail becomes the new favorite on your desktop.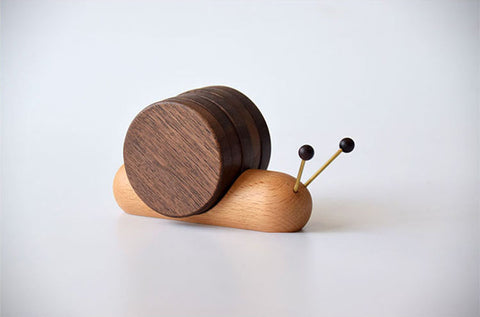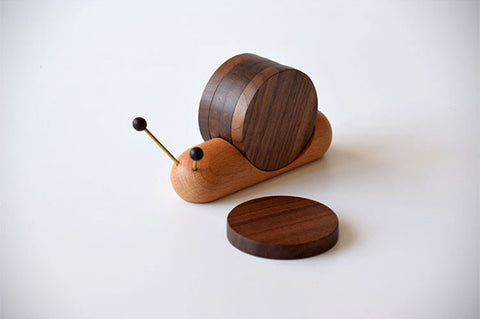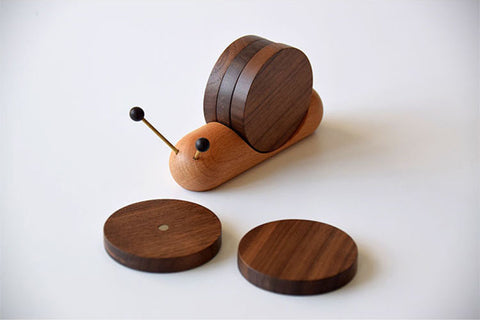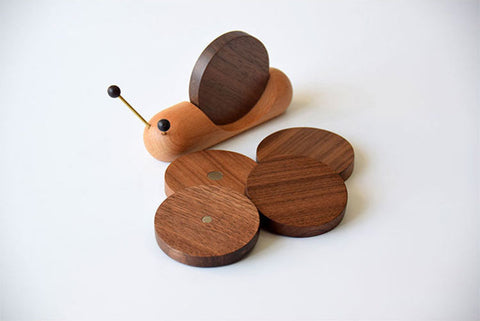 Hand turning, hand polishing.
Wood will leave a mark when it gets wet and heated.
Just wipe gently, no need to deliberately maintain.
This is a beautiful trace of our lives.